Identify risks and
We help international companies to mitigate business risks across Brazil. Access data about individuals and companies for compliance and speed up your expansion.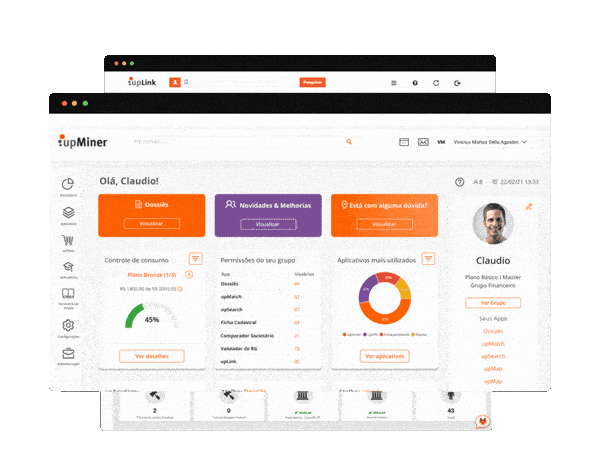 More than 500 amazing companies are using upMiner!
Automate KYC, KYE, KYP, KYS
Verify information of people related to your company in a few minutes.
Criminal records
Get the full picture of the people you're dealing with.
Lawsuits
Search for terms of interest and find important events.
Watchlists, Sanctions & PEP
Spot image association risks and adverse media.